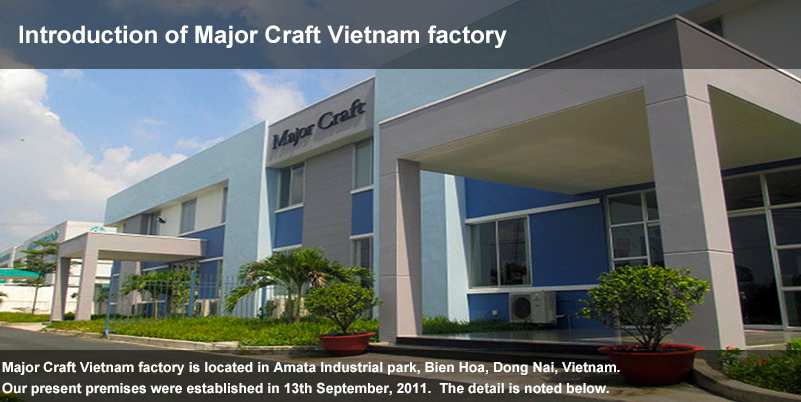 | | |
| --- | --- |
| Date of establishment | 13th September, 2011 |
| Number of employees | 91 (at 1st December, 2012) |
| Equipment | Equipmentfreezer, coolerator, rolling machine, taping machine, firing furnace, cutting machine, sanding machine, centerless grinding machine & etc. |
| Site area | 4,175 square meter |
| Address | 242/2 Road 12 Amata Industrial Park, Bien Hoa city, Dong Nai province, Vietnam |
| Tel | +84-618877150 |
| Fax | +84-618877154 |
| Montyly production | 10,000pcs |
| MOQ of OEM | more than 100pcs per models |
Process of production
Major Craft rods are manufactured from superior materials using modern technology and abundant experience.
And the incomparable quality and reasonable price are characteristics of every products we produce.
The carbon material is imported from Japan. It's Mitsubishi Rayon & Toray makes.
All guides we use are Japanese Fuji guide.
The coating material & thread also are imported from Japan.
Only Major Craft Vietnam make the straight blanks.
We describe the process step by step.
We describe the process step by step.
(Click each photo. You can see the closeup photo)
Sticker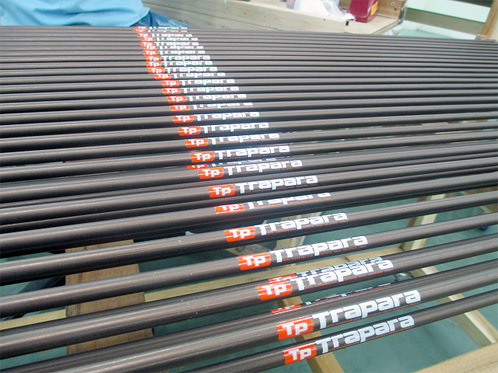 Setting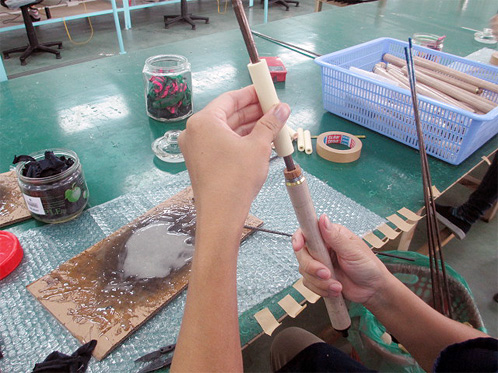 Setting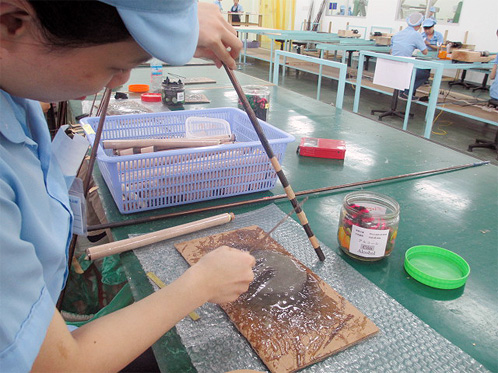 Epoxy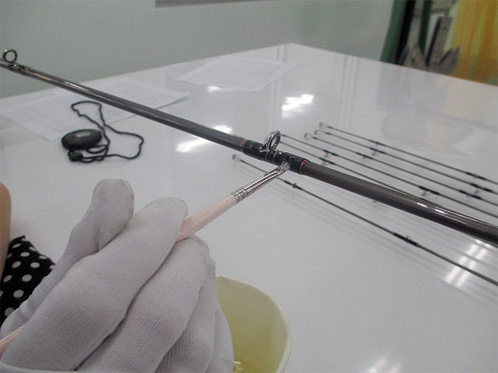 Coat the thread of guide with epoxy while spinning. Then the epoxy attach equally by spinning the blanks.
Epoxy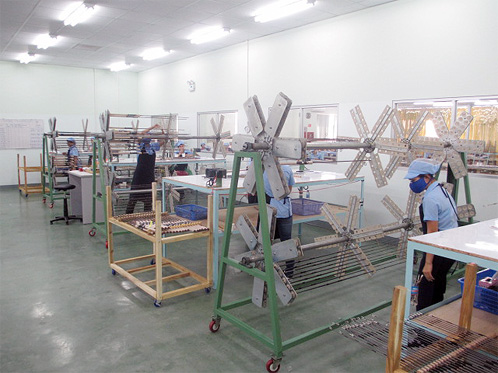 Inspection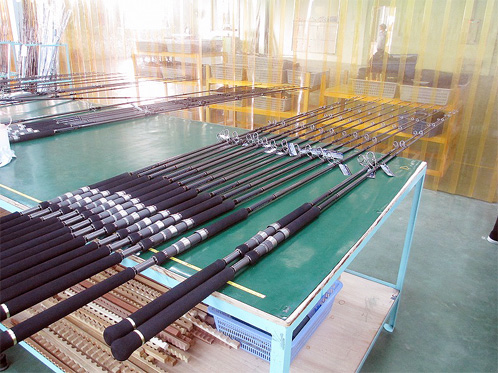 After passing the test, they are lined up on the table of inspection. Then inspect 100% one by one. We check the next points by inspectors who are understanding Japanese quality level. Length of rod, sticker, strength of tip section by hand bending, Stain & Scratch of handle, grip & blanks by hand & sight, metal part, joint section & etc..If we find the rejected point and it can be repair, we return to each sections. And after repair, weinspect again from the first.
Inspection